DPSH63-73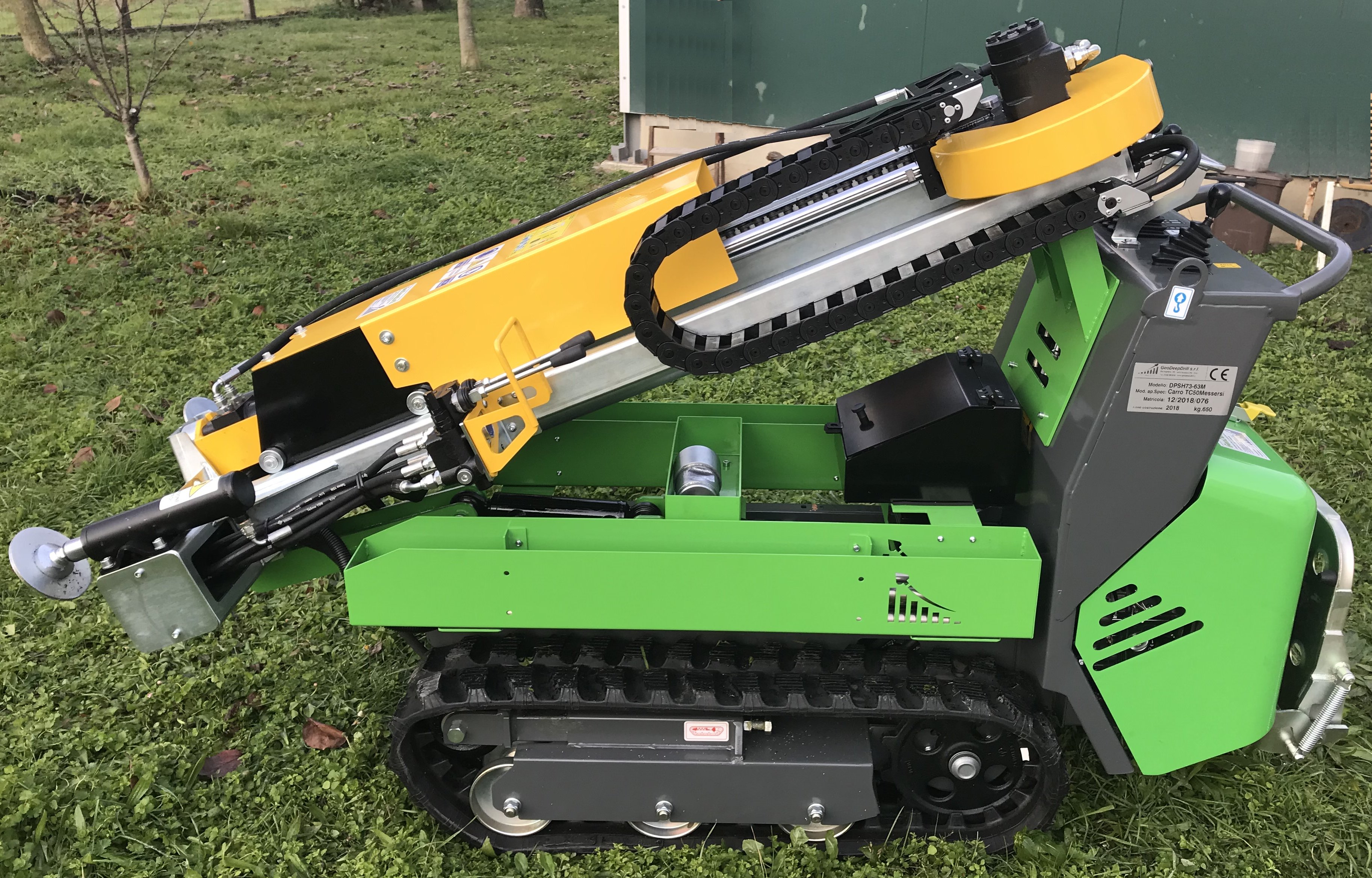 Tecnical Features
Motor unit: Hydraulic unit, not bulky, light and powerful; equipped with 4-stroke petrol engine, 3.5Hp power.
Drive system: Hydraulic hammer weighing 73 kg (63.5 + 9.5), with a stroke rate of 15-40 strokes / min , with treated steel trolley base equipped with housing for driving rods (Ø 32 × 900/1000 mm) and optional side anti – friction coatings (Ø 48 × 900 mm).
Tip with a maximum section of 20 cm²; opening angle 60 ° / 90 °.
Hydraulic extractor: Composed of a hydraulic cylinder, the rod attachment and recovery system, and coatings with traction around 4.5t.
Supporting structure: In steel, it allows the sliding of the hammer trolley; equipped with hydraulic extractor and leveling system.
Bent backwards and mounted on wheels, it can be easily towed by hand by a single operator
Stroke frequency from 15 to 40 strokes per minute (1.6 sec) with the possibility of fine adjustment.
Three speeds of carriage movement (booster).
Rod extraction speed: 27 sec. reduced gear, 13 sec. booster, 7 sec. superbooster
This is the classic Italian Super Heavyweight penetrometer – DPSH, according to the ISSMFE 1988 – UNI classification with high data acquisition capacity in all conditions of use.
The tool with the highest energy per stroke / weight ratio on the world market.
Ability to change the hammer weight from 30-50-63.5 kg to 73.5 kg for tests according to European / AGI regulations.
Dimensions and weights
DIMENSIONS AND WEIGHTS PENETROMETER DPSH63-73
Hydraulic power pack: 39.0 kg
Supporting structure: 72.0 kg
Lifting and driving system: 26.0 kg
Hammer trolley: 24.0 kg
Swing weight: 63.5 kg
Complete rod Ø 32×1000 mm: kg 6.3
Coating Ø 48×900 mm: kg 4,8
Total weight with standard equipment: 330 kg, with tracked version about 650 kg
ATTENTION: weights and measures may vary with changes and improvements to the project.
Before purchasing, go to the company with your own means of transport to check the transportability of the penetrometer!
Considerations of the geologist
Adaptability: The instrument is offered in a module version, ie mountable on any self-propelled structure. Or in the trolley or self-propelled versions.
Use: Being an instrument with the greatest penetration force, it is suitable for investigations on particularly consistent soils. The version that is certainly more comfortable to use is the one mounted on tracks, which allows access to the more rugged and narrower investigation areas.
Lithotypes indicated for this instrument: Sands, medium-thickened gravels, stone materials.
Maximum investigable depth: 15-20m. Due to the high energy of the blow, the use of the coating is recommended in order to prevent the elastic flexion of the battery of the rods inside the hole. The risk is that of overestimating the consistencies of the deeper layers.
Locomotion systems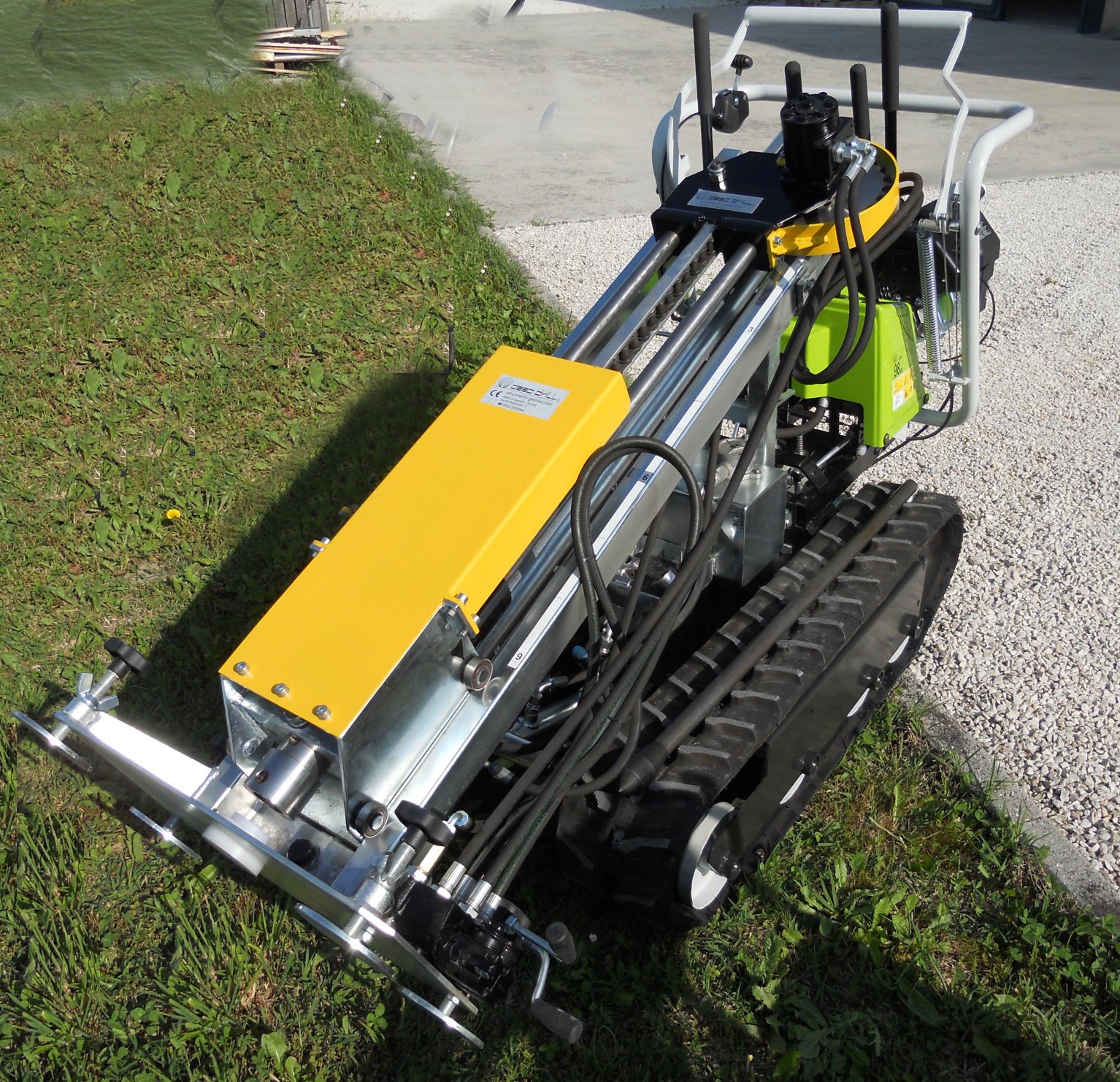 Crarro Grillo dumper 406
Carro Grillo Dumper from 5.5Hp with pull start or electric start. Mechanical movements, speed 4.5km / h with 6 gears (3 forward and 3 reverse) 9l / min hydraulic pump. Equipped with rod holder about 12 rods in total and tip holder compartment.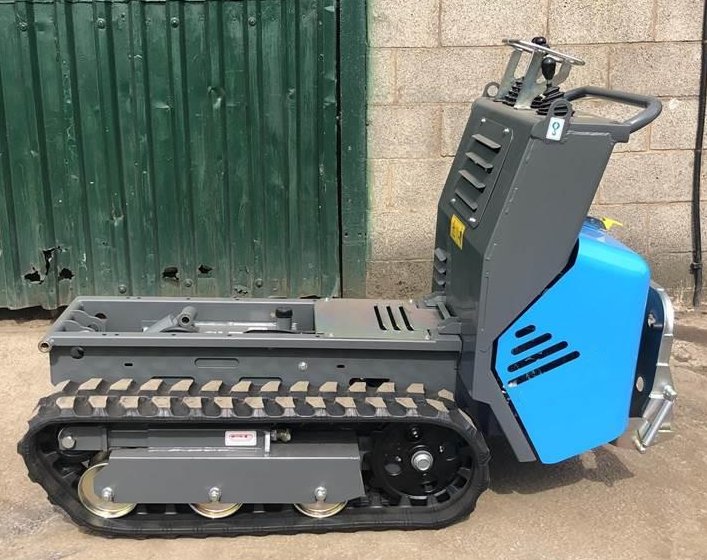 Chariot TC50 Messersi
6.5Hp TC50 wagon with pull start or electric start. Hydraulic movements, speed 6km / h 2x8 l / min hydraulic pump 2 gears to change translation speed 3 gears to change the rod extraction speed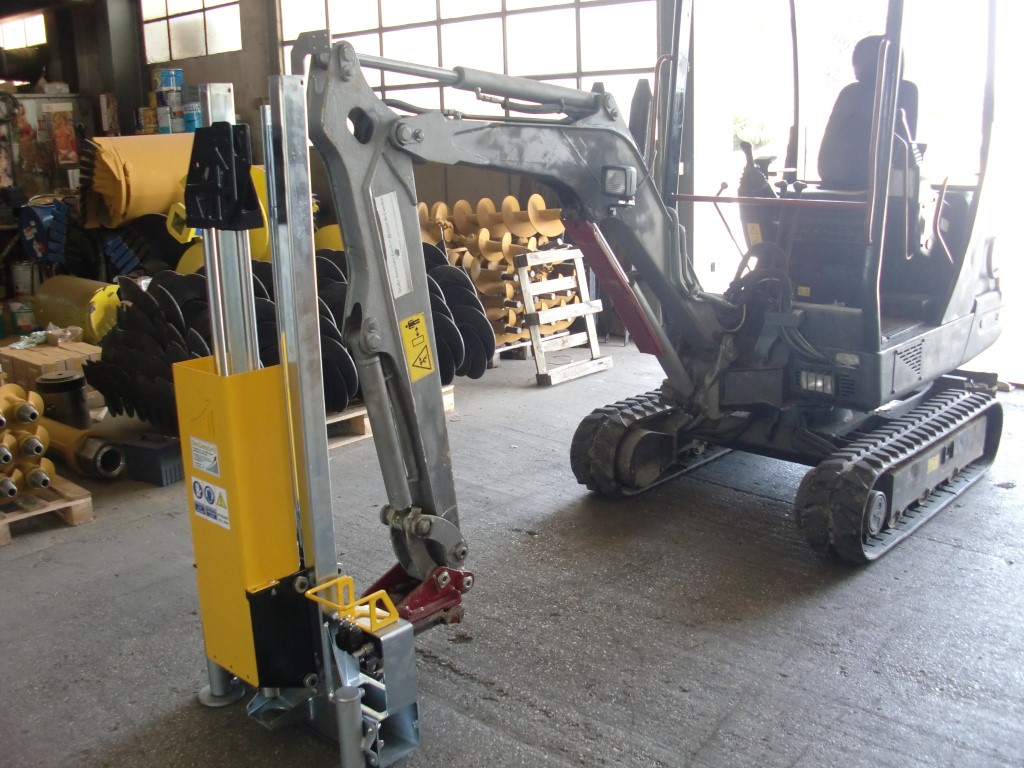 Mounted on excavator
Possibility of mounting on excavators or drilling probes, both permanently and applicable as needed For investigations in inaccessible areas.
Optional supplies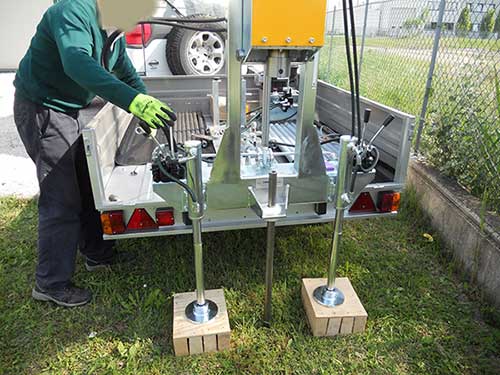 Trolley mounting
Transport and use system on towable appendage with a total weight of about 300 kg with 3.5Hp petrol hydraulic unit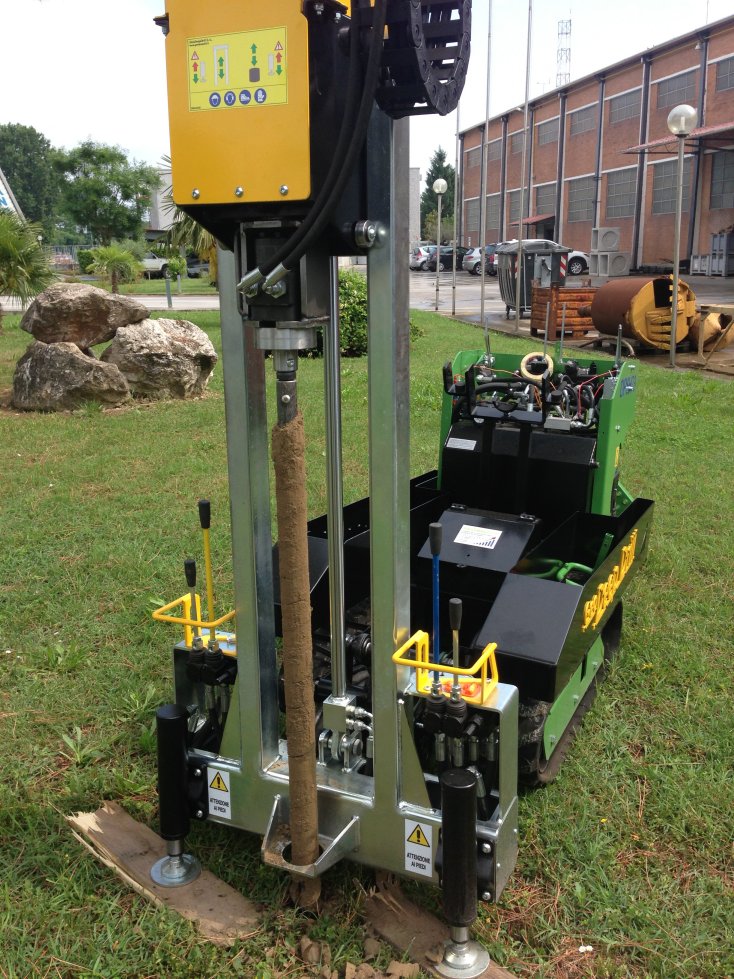 Soil survey kit
Rotation head for auger sampling up to 5 / 6m Augers with diameter ø38mm length 1000mm Equipped with 3 augers + 3 1m extensions For samples in soil of moderate consistency such as silty clays and loose sands. Useful for installing 1 "piezometers
Optional equipment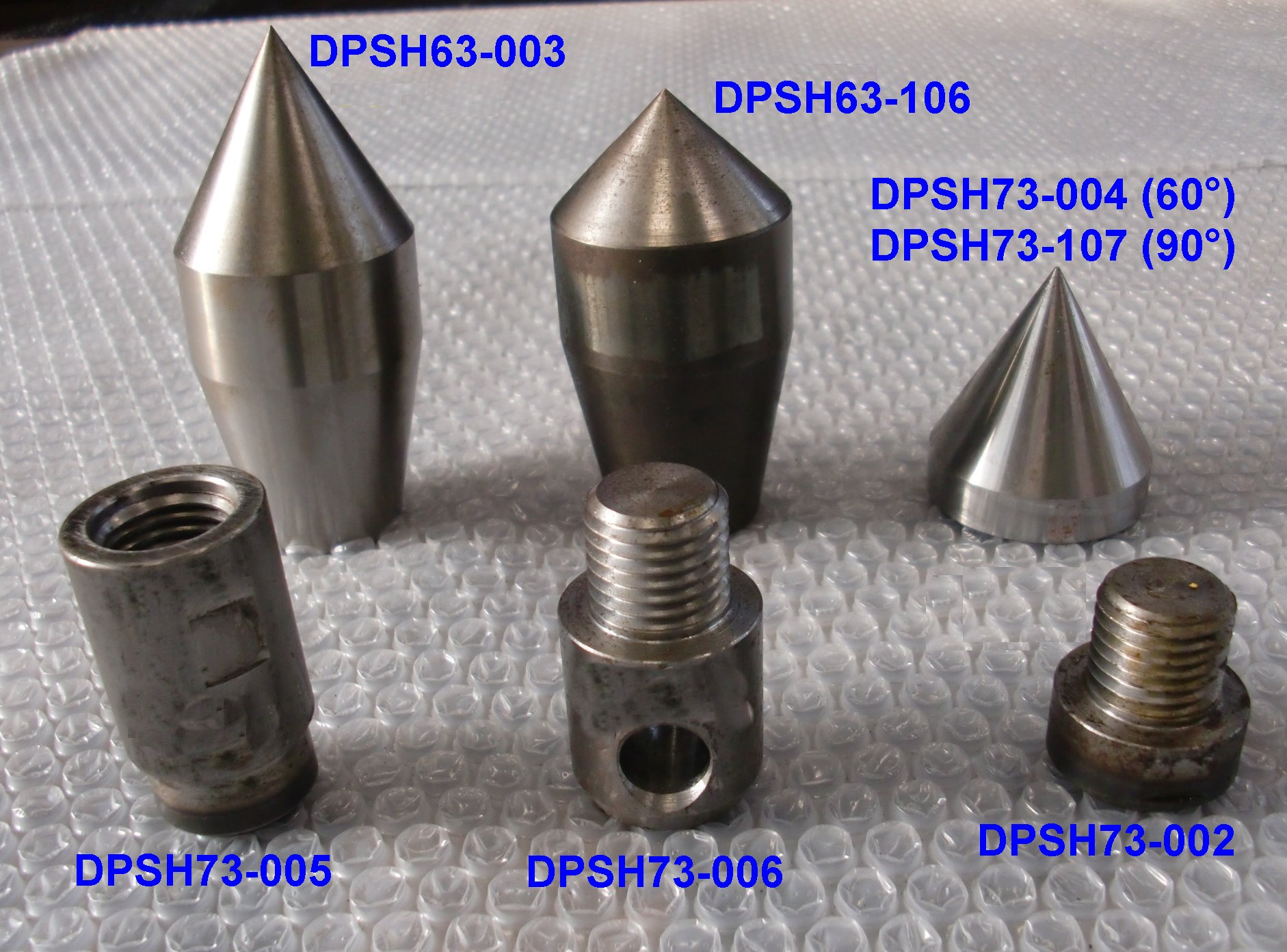 Tips and terminals
DPSH63-106: recovery point at 90 ° angle DPSH63-003: recovery point with 60 ° angle DPSH63-004: tip to lose angle 60 ° DPSH63-107: tip to lose 90 ° angle DPSH63-005: stop terminal for disposable tip DPSH63-002: rod protection stop terminal DPSH63-006: perforated extractor terminal